This has been on my stock LONG AGO. Good thing it returned to me safely.

And kill me for submitting a WIP on my birthday. NOW.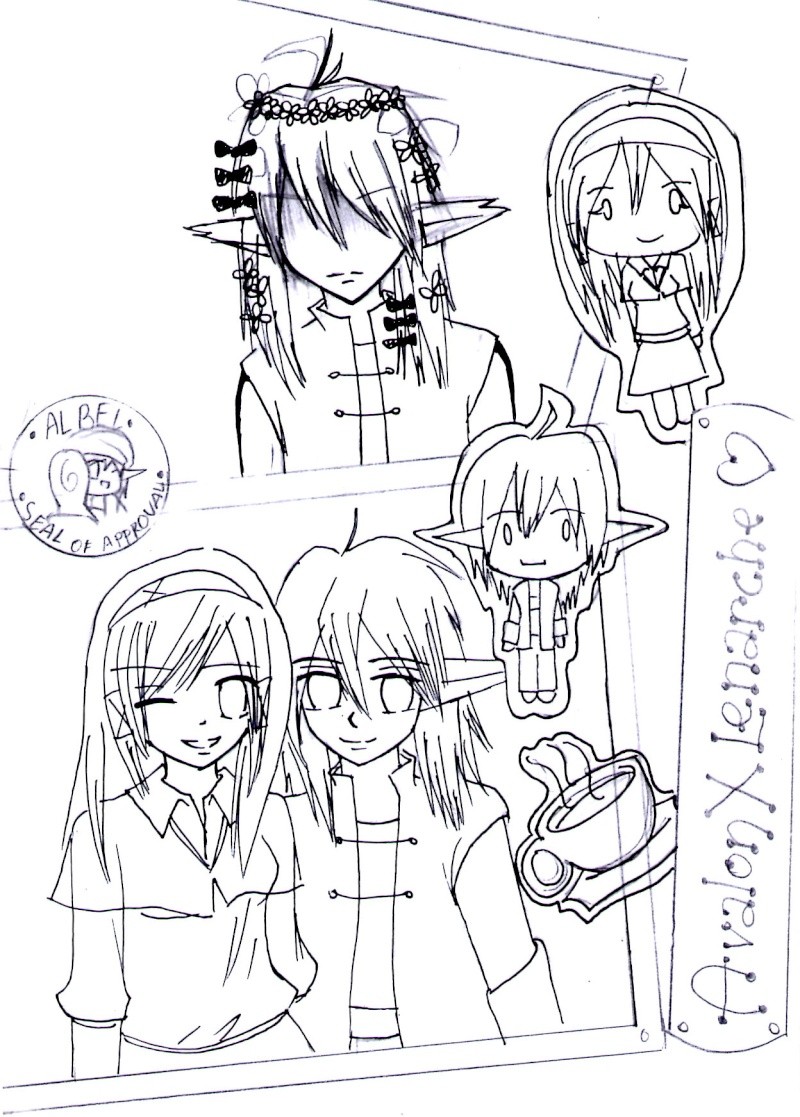 And extra chibis for the lack of seal of approvals.
And a cup of tea.
And the real reason I did AvalonXLenarche instead of ZephyrXLenarche is because...
a) Avalon needs more love...
b)
I want to know what shampoo does he uses....
c) I can't think of what will Zephyr and Lenarche do in their time that is worth keeping.
And AVALON LOOKS LIKE A GIRL AND HIS CHIBI LOOKS MORE LIKE ALVISS SO PLEASE DON'T COMMENT ABOUT IT.
Once again, send cookies if you don't want to rip off the seal of approval and the extra chibi stickers [with an extra cup of tea].
I know that I suck at drawing long-haired dudes. sooo..... >.>
SO KILL ME. NAOOOO.
_________________
my deviantART
|
my tumblrblog