Kill mah designing skills~
Ima suckish on clothes...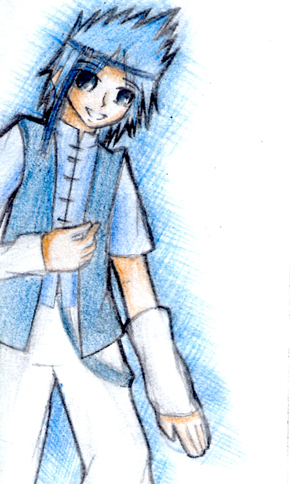 A little something on the clothes:
His shirt is a seminarian's shirt. No joke. I based it off brother's uniform.
I placed that blazer so that he'll look a bit more badass.
Damn that headwear. It's so annoying. His head looked bare without it.
I placed those... glove-like things so that... err... I don't actually know. wahahahaha~
I like white pants. Dark navy blue pants doesn't fit him, too.
And that stupid handsign drove me nuts.
That handsign was based on our social studies lesson...
The rebels used the sign so that they'll recognize each other on the street.
So that means Shea still seems rebellious even on modern times. Lol.
Kill me for being so crappy.
*shot*